On Sunday the 3rd of November 2019 the Launch of the group Positive Steps Together took place in the community hall in Newcastle, Tipperary.
Today was our long awaited launch day and to say we were blown away with the turnout and support would be an understatement. We are delighted, humbled and motivated by the amazing community response that was shown to us today, we really appreciate it and look forward to meeting you all again at another of our events in the future. "It takes a village to raise a child".
"What a phenomenal morning at the launch of Positive Steps Together in Newcastle!
So proud to welcome so many from near and far to our overflowing Community Hall where we set out our goals to develop a facility for young adults with severe special needs in our community! Special thanks to Senator John Dolan for his inspiring words of encouragement, Chairperson of Tipperary County Council, Michael Murphy, and all of the many Councillors and Oireachtas members that showed their support! Can't go without mentioning the Fantastic Four heading up this project, Eileen, Carol, Linda and Marie who are doing this for their own kids! Ye are an absolute inspiration. An unbelievable €1700 was raised over two short hours, it was definitely the first and a very positive step as we undertake such an ambitious project! Onwards and upwards! Go raibh míle maith agaibh" Cllr Máirín McGrath.
This website will advise of upcoming meetings of this group in the future.
---
EVENT DIARY:
Venue: Muintir na Tire Hall, Newcastle, Co Tipperary.
Time: Sunday 3rd November, 12 noon to 3pm
Background: We are a local group, in Newcastle, Co Tipperary, made up of parents of children with intellectual disabilities and interested and concerned members of the community.
Our aim is to build and develop a Day Care and Residential service for adults with intellectual disabilities and Respite Care for children with intellectual disabilities in Newcastle and surrounding areas.
We aim to promote the treatment, training, education and general welfare of children and adults who have intellectual disabilities.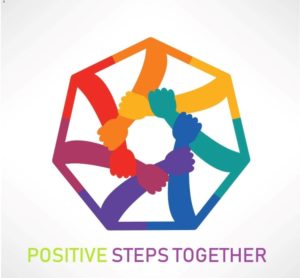 Email: positivestepstogether@gmail.com