Newcastle CFR Group (Cardiac First Responder) Group was formed in 2016.
The group, under the guidance and leadership of Mr. Donal Lonergan Community Engagement Officer with the National Ambulance Service began training people in the locality on CPR and Defibrillator use, over 100 people have since been trained on CPR (Cardio Pulmonary Resuscitation) and Defibrillator use and the group manage 4 defibrillators in the locality.
In 2019 a group of 18 responders formed a 24 hour CFR Group, the group was affiliated to the NAS ( National Ambulance Service), and trained in first aid, paediatric first aid, PHECC (Pre Hospital Emergency Care Council) training and CISM (Critical Incident Stress Management) training. Immediately the calls starting pouring in from the National Emergency Call Centre.
The group responds to Cardiac arrest, stroke and choking, the group has responded to numerous calls in the past 15 months.
How it works:
A person dials 999 with their emergency, the NAS dispatch the ambulance and a text is sent to the CFR group administrator, the group administrator texts the word "Yes" to the National Emergency Call Centre informing the operator that the group is responding to the emergency, in turn the group administrator forwards the text to the CFR group who immediately go the the scene and deliver first aid…
To date the responders have been at each call in less than 10 mins.
Funding:
The group received a set up grant in 2018 of €1000 which was used to buy new batteries and pads for all 4 defibrillators and Hi Vis jackets for the group, a church gate collection was held in 2019 this money was used to fund insurance and phone costs, unfortunately due to covid 19 restrictions our planned training day to raise funds and our church gate collection were cancelled this year, we are in desperate need of funding and ask for your kindness and generosity to help our group continue to serve our community.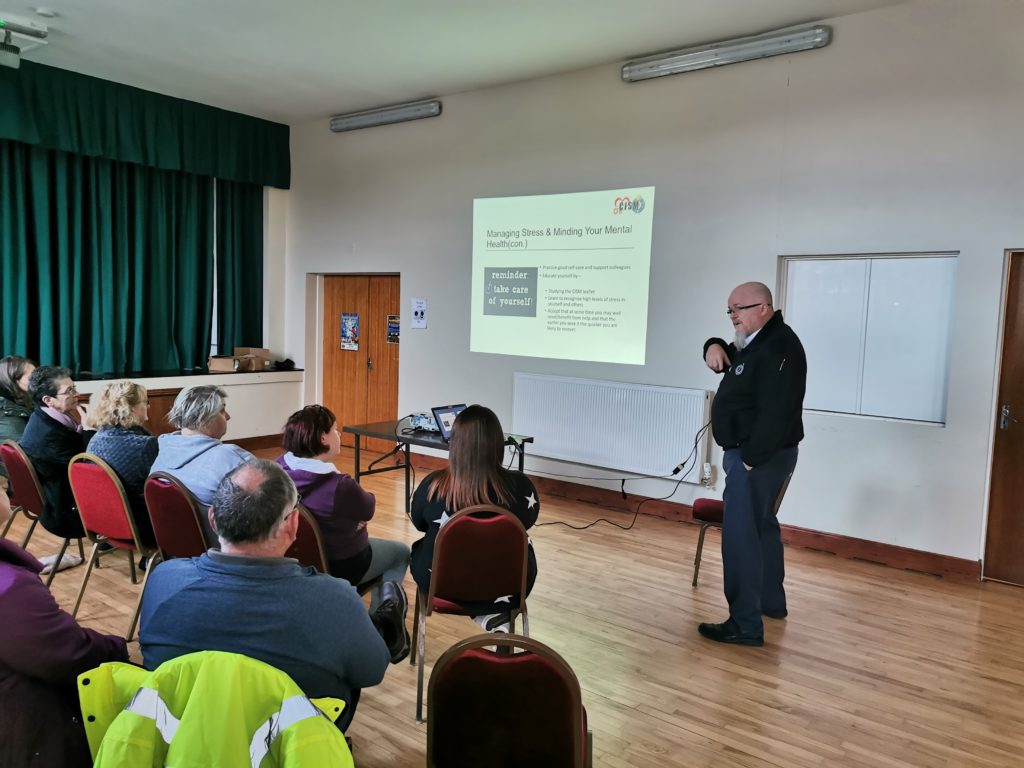 With your Donation we can save lives.
Thank You.
Click here to make a GoFundMe Donation