Newcastle Community Development Group in conjunction with Newcastle Tidy Towns have been successful in their application to secure funding for a community composting site in the village. The aim of the project is to encourage the community to be more aware of biodiversity and the environment within their community.
UPDATE 2nd September 2019
The polytunnel is now complete and will be used in a Horticultural Training Course starting on September 10th as will other resources on this same site. (Course is Fully Booked Out)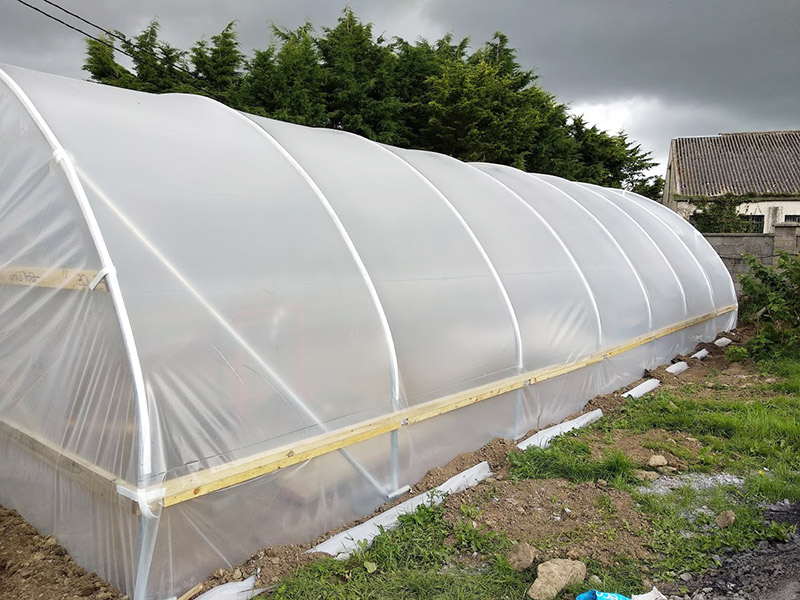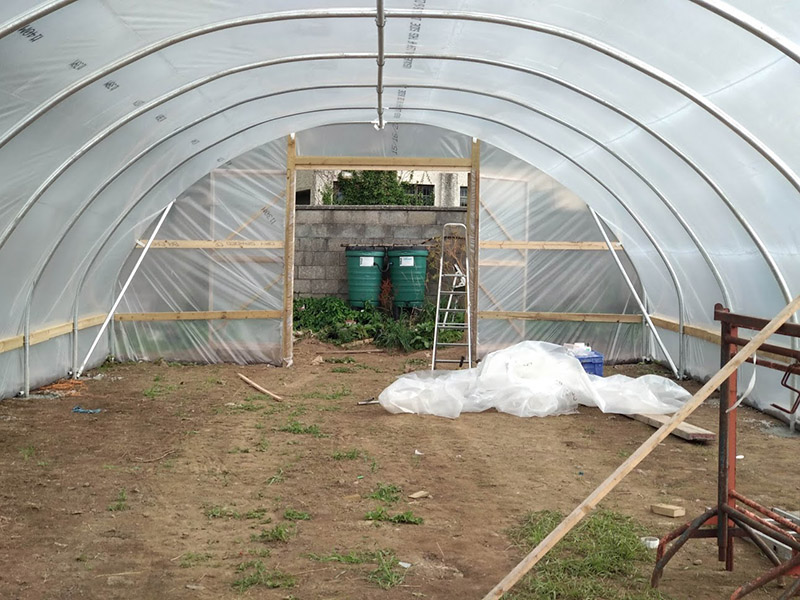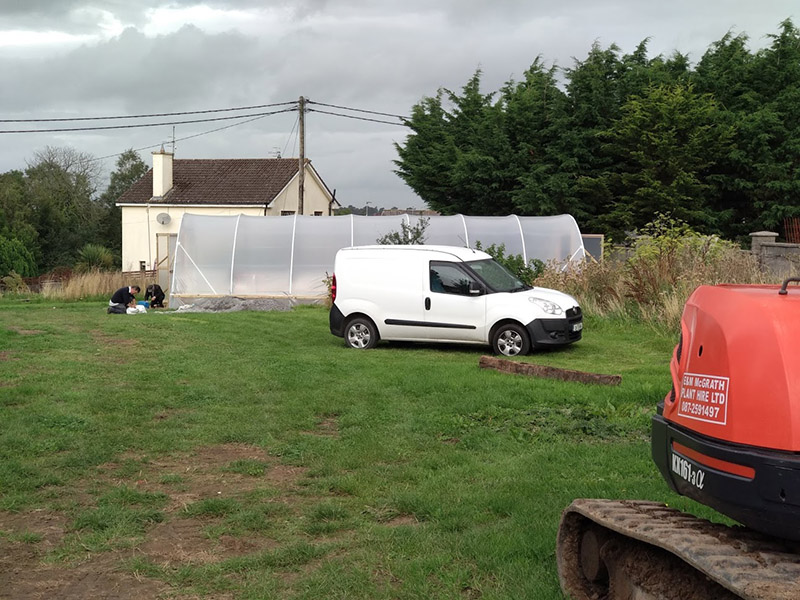 UPDATE 27th August 2019
Great progress on this project. The polytunnel frame is being erected and being a very large tunnel it takes time to pour concrete foundations for the base.