General Liam Lynch – a true Irish Hero
General Liam Lynch, one of the key figures in the War of Independence and the Civil War.
Born at Barnagurraha near Mitchelstown, he is credited with playing a pivotal role in helping to organise the Irish Volunteers in Cork, serving as Commandant of the Cork No2 Brigade of the Irish Republican Army during the War of Independence.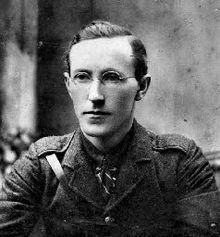 Liam Lynch
Born 9 November 1893
Barnagurraha, County Limerick, Ireland.

Died 10 April 1923 (aged 29) Clonmel, County Tipperary, Ireland.
Lynch was vehemently opposed to the signing of the Anglo-Irish Treaty, famously saying "we have declared for an Irish Republic, and will not live under any other law."
After initially opposing the seizure of the Four Courts in 1922, Lynch joined the garrison and was arrested by Free State forces and later released on the understanding that he would try to halt the fighting.
Instead he set about reorganising resistance, even planning the establishment of a 'Munster Republic', which he believed would hamper the development of the Free State.
Lynch was fatally wounded during a skirmish with Free State forces in the Knockmealdown Mountains on April 10, 1923 and laid to rest in Kilcrumper two days later. Buried in the Republican Plot in Kicrumper Old Cemetery, he rests along side fallen comrades: Michael Fitzgerald (Fermoy) Daniel Shinnick (Castletownroche), Michael Rouse (Ballindangan) and Denis O'Brien (Kilworth).
His death shocked the nation and was widely regarded as one of the key motivations behind the decision by army Chief of Staff, Fran Aiken to declare a ceasefire on April 30, 1923.
Additional information.
Kilcrumper cemetery is situated about one mile north of Fermoy, Co Cork.
The Good Friday Agreement, which ended The Troubles in Northern Ireland, was signed on the 75th anniversary of Lynch's death, on 10 April 1998.
When the enemy finally came across a wounded Lynch they initially believed him to be Eamon de Valera but he reportedly informed them – "I am Liam Lynch, Chief-of-Staff of the Irish Republican Army. Get me a priest and doctor, I`m dying." He was carried on an improvised stretcher manufactured from guns to "Nugents" pub in Newcastle at the foot of the mountains. He was later brought to the hospital in Clonmel and died that evening at 8p.m.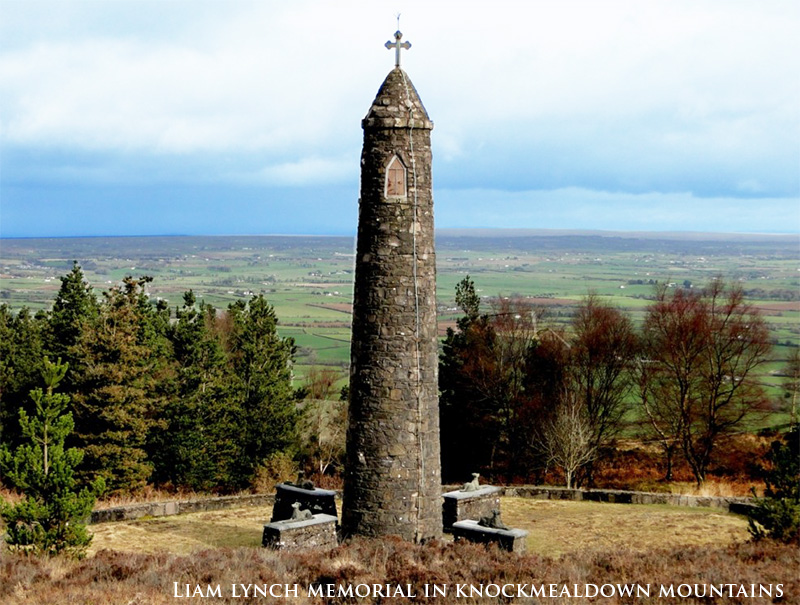 The Liam Lynch memorial.
On 7 April 1935, a 60-foot-high (18 m) round tower monument was erected on the spot where Lynch is thought to have fallen. This memorial lies on the wooded slopes of Crohan Mountain.