Deora De is a Community housing project for older people. A housing estate of 14 units, 2 Bed Semi detached single storey dwellings.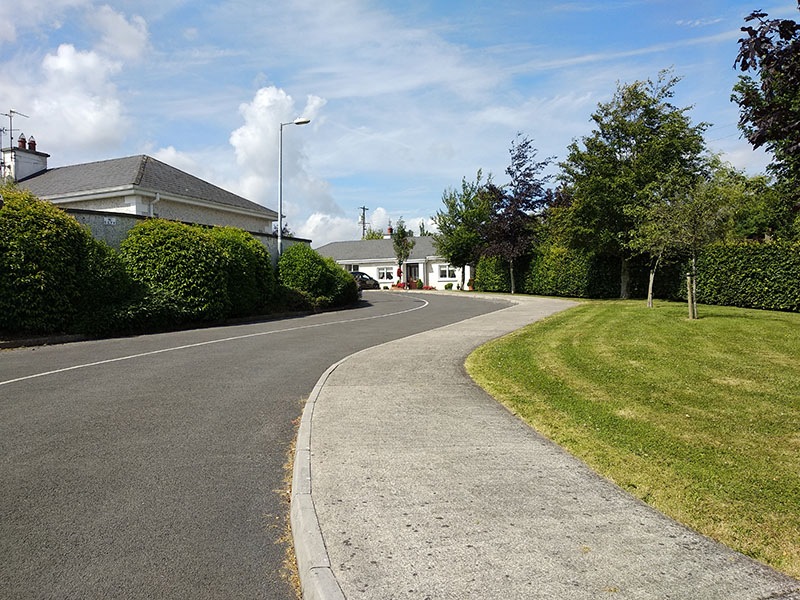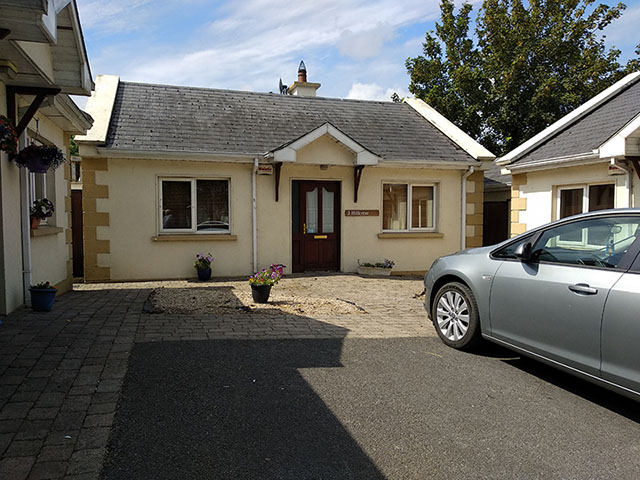 Office: Caislean Nua Voluntary Housing Association CLG. Deora De, Newcastle, Clonmel, Co. Tipperary E91 HX84 Tel: (052) 6136699 Email: newcastlevh@gmail.com
Deora De: A total of 14 Semi Detached dwellings built on a green field site. The Site was purchased from a local farmer and developed by the Voluntary committee in partnership with the local Authority the then Tipperary S.R. Co. Council whose help was invaluable in progressing the scheme. The Houses are built in a horseshoe shape on its own fully serviced site. The grounds are landscaped and maintained regularly on behalf of the committee. The scheme is within the village boundary yet is secluded from passing traffic.
The Development was initiated to provide the following: Carry on for the benefit of the Community the provision of housing and associated amenities for persons in deprived or necessitous circumstances.Provided for the relief of poverty and deprivation caused by poor housing circumstances and homelessness or other social and economic circumstances
Usability: The Homes were built with the aim of being user friendly for persons with disabilities together with able bodied persons. – Wet room bathrooms with walk in shower, Grab rails, etc. Wheelchair accessible doorways, Electric Smoke detectors, Personal Alarm Call points, External personal Alarm/Strobe Light, Under Floor Heating, House Alarm.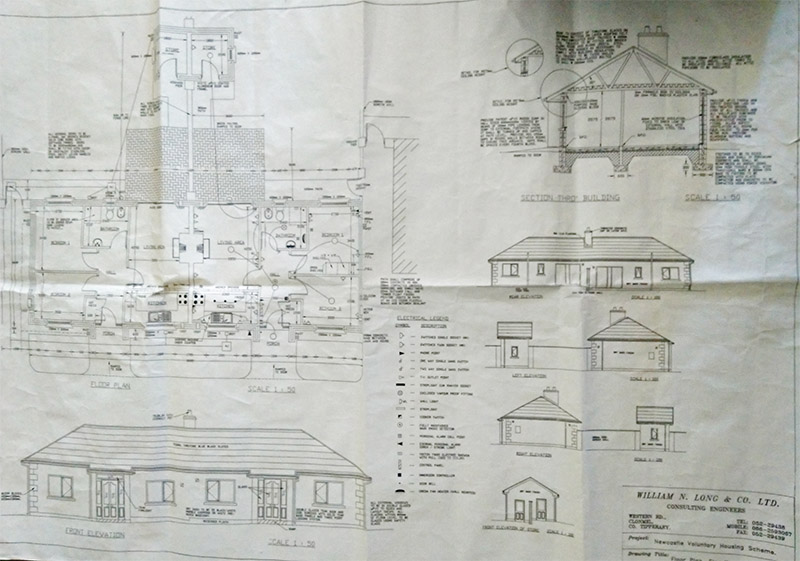 Sustainability: It is the aim of Caislean Nua Voluntary Housing Association to create a sustainable Community of tenants. All tenants are required to participate in a Tenant Induction process in advance of moving into their new homes. Once tenants have moved into their homes we work closely with the local statutory and community-based agencies to ensure that tenants are provided with services I.e Socially Monitored Pendant Alarms where such is required. Housing Aid Payments, Social Welfare entitlements, Form filling etc. Our policy of having an active part time housing management presence in the scheme is another element of creating a sustainable community.