Property marking is a process where a physical mark is etched onto a piece of property such as a bike, laptop or tools.
The mark is made by a specially-designed machine which embosses the property item with small dots in the pattern of the owner's Eircode – to make it harder for criminals to sell on stolen property.
Property Marking Ireland is a newly established company which has been set up to roll out a property marking crime prevention programme throughout the country.
Property Marking Ireland (PMI) is the trading name of Community Services Network (CSN). CSN is a not-for-profit social enterprise with no shareholders. All funds raised by Property Marking Ireland will be used for the provision of the service and any profits made will be used to improve or expand the service provided.
PMI has developed links with local authorities (through the Joint Policing Committees) as well as community groups (such as Men's Sheds, IFA, Community Alert and Neighbourhood Watch).
The Department of Justice has agreed to provide grant funding to the scheme for a period of four years, after which it is envisaged the scheme will become self-financing. The grant totals €300,000 over four years, subject to annual progress reports from PMI which demonstrate satisfactory progress.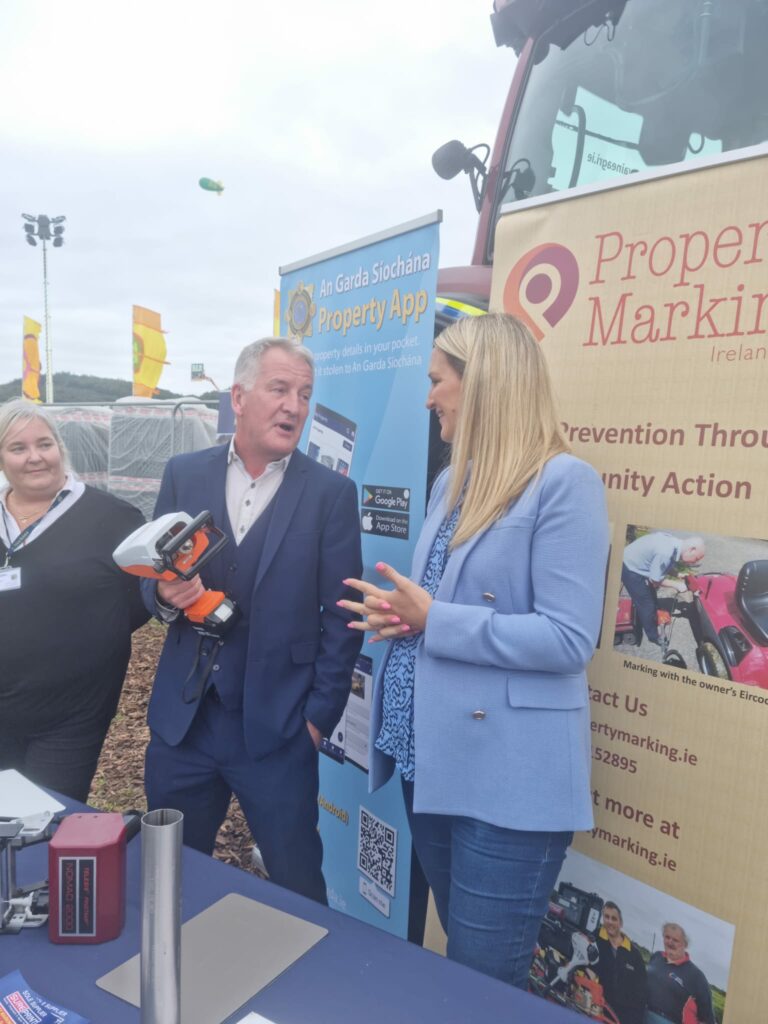 The indicative funding is as follows:
o Year 1 2022 €70,000
o Year 2 2023 €100,000
o Year 3 2024 €80,000
o Year 4 2025 €50,000
Speaking about the funding, Minister McEntee said:
"Preventing crime does not just mean putting extra Gardaí on the beat.
Property marking can act as an effective deterrent to property theft.
This funding from the Department will mean that the service
will eventually be available across Ireland.
Every piece of property marked is another that criminals will find harder to sell on if stolen. Every piece of property marked is another that Gardaí can reunite with the rightful owner in the event that it is stolen and recovered. PMI, the service provider for the scheme, work with An Garda Síochána to raise awareness of the service.
The scheme aligns with crime reduction and community safety strategies such as the Rural Safety Plan.
This is another important step towards combatting criminals and ensuring people feel safe within their communities".