Newcastle community development group in conjuction with Newcastle tidytowns have been successful in their application to secure funding for a community composting site in the village. The aim of the project is to encourage the community to be more aware of biodiversity and the environment within their community. Within the grant application was the development of a new poly-tunnel. To help locals gain knowledge of composting and horticulture Tipperary BTEI will run a course in the poly-tunnel starting in September 2019. The group also intend to run a pilot programme to collect recyclable household waste from 20 households approx to maintain a steady flow of compost to the tunnel. More info coming soon…..
---
UPDATE 26th May 2021
Newcastle Community Composting Site – Wed 26th May 2021. This community project is getting back into shape thanks to a lot of hard work from everyone. We just wanted to show you the progress in a short video.
𝑽𝒊𝒅𝒆𝒐 𝒃𝒚 𝑺𝒆𝒂𝒏 𝑩𝒚𝒓𝒏𝒆, (𝑩𝑵&𝑩 𝑪𝑬 𝑺𝒄𝒉𝒆𝒎𝒆)
---
UPDATE 17th May 2021
After many months of being closed our project work is now back up and running.
Below you will find lots of photos that will show the huge work that has already been done to get this project site back in shape. Special tanks to the lads on the BN&B Scheme for the maintenance work on this site which keeps it looking good.
Some signage is up with more to do and the poly tunnel is looking good too.
Click on Photos for a bigger version.
Click on Photos for a bigger version.
---
UPDATE 4th October 2019
The polytunnel is being used for the Horticultural Training Course running in Newcastle and the Composting site is being developed along with this course.
UPDATE 2nd September 2019
The polytunnel is now complete and will be used in a Horticultural Training Course starting on September 10th as will other resources on this same site. Course Level: Horticultural Level 4
Location of Training: Tigh na nDaoine (Community House, and onsite in Newcastle). (Course is Fully Booked Out)
---
UPDATE 27th August 2019
Great progress on this project. The polytunnel frame is being erected and being a very large tunnel it takes time to pour concrete foundations for the base.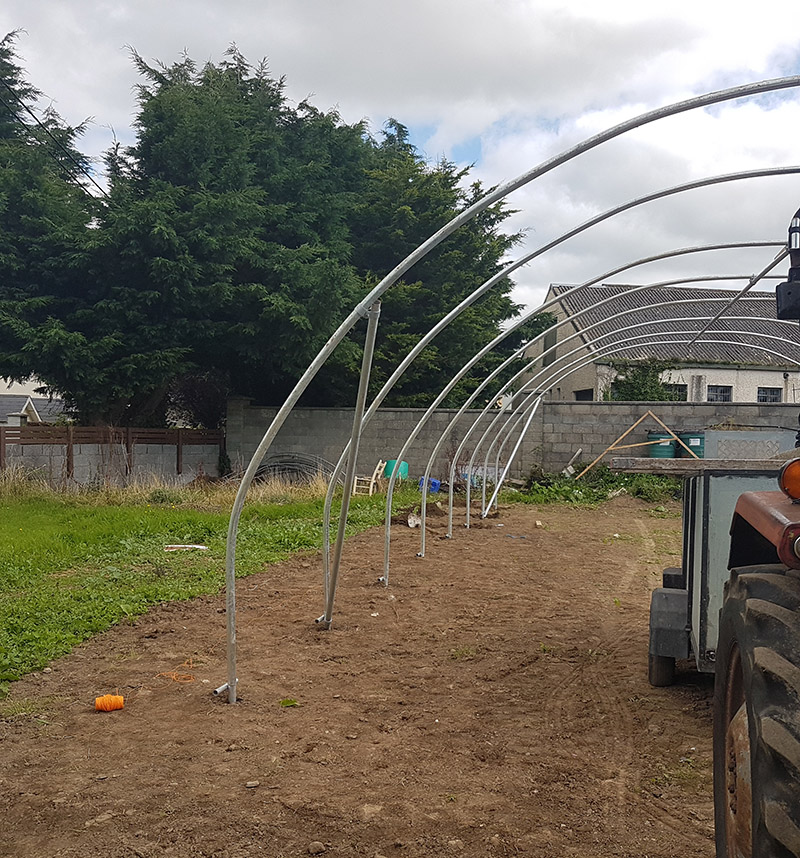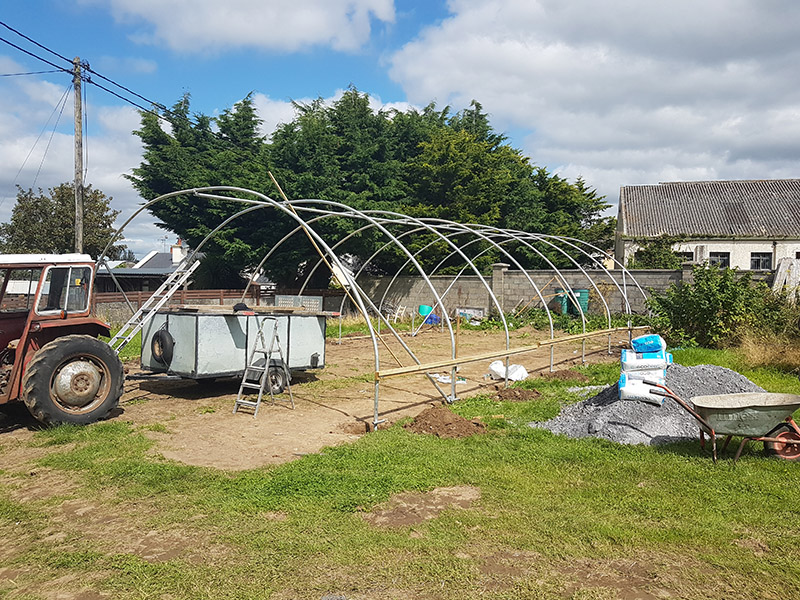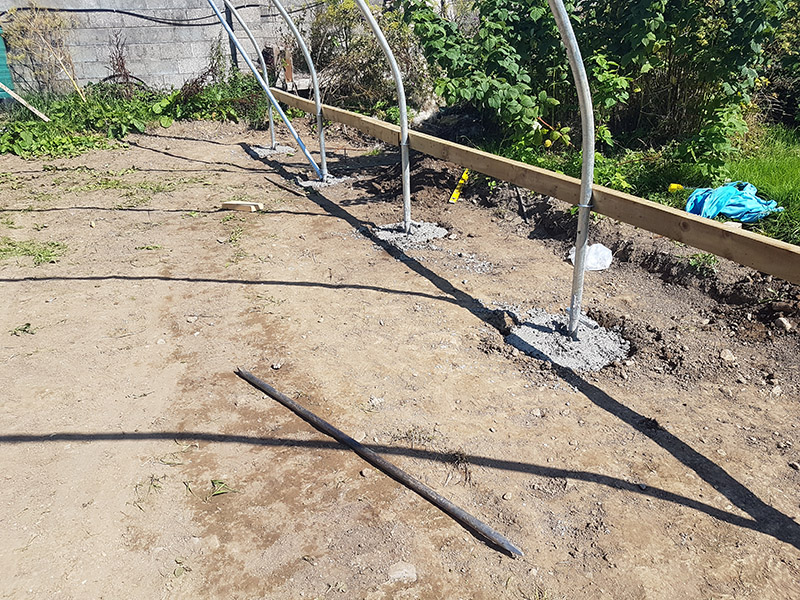 ---
UPDATE August 16th 2019.
Digger onsite, site of new polytunnel being levelled. Other site work being done also. New polytunnel will be ready to construct very soon.
---
UPDATE July 2019