Newcastle CFR were recognised last night at a medal presentation hosted by the National Ambulance Service and CFR Ireland. The group received medals for their assistance to the National Ambulance Service during the Covid 19 pandemic when the ambulance service was under extreme pressure, this was a major honour for the group who offer a 24 hr /day 365 days per year service to their community. (Wednesday 20th July 2022)
Newcastle CFR is a group of 24 volunteers trained by the National Ambulance Service and is the only one of its kind in South Tipperary. The group was one of the first in Ireland to be affiliated under the National Ambulance Service.
Under the guidance and leadership of Mr. Donal Lonergan, Education Training and Competency officer with the National Ambulance Service the group respond to emergency calls received from the National Ambulance service from within their area.
The group is trained in areas such as Cardio Pulmonary Resuscitation (CPR) , Chest Compressions , Automated External Defibrillator use (AED), Infection prevention and control and Critical Incident Stress Management.
The group has now proved how important it is to our community, the CFR can be on the scene within minutes of receiving the call and we have proved ourselves time after time in real life situations and  WE HAVE SAVED LIVES in our community.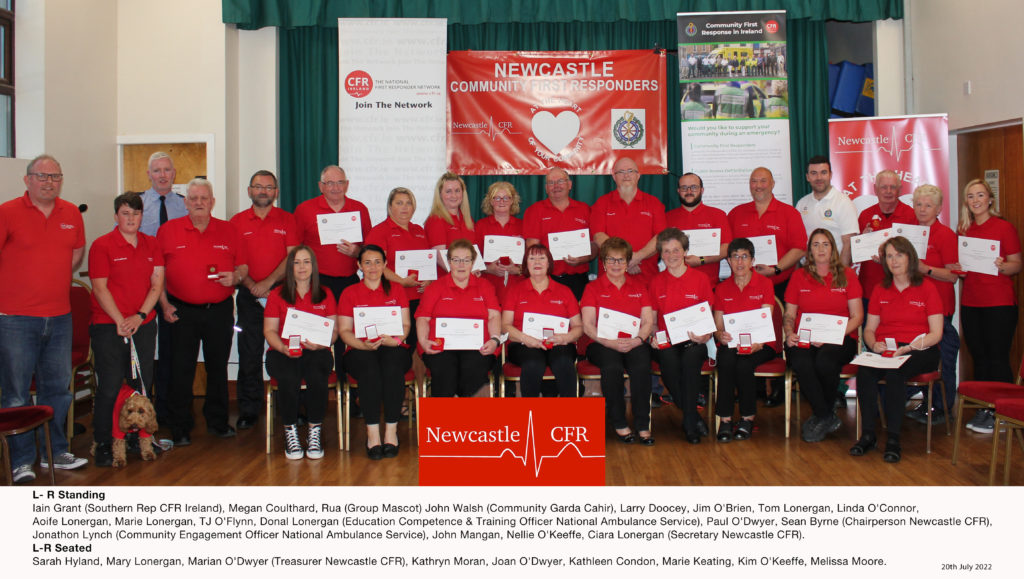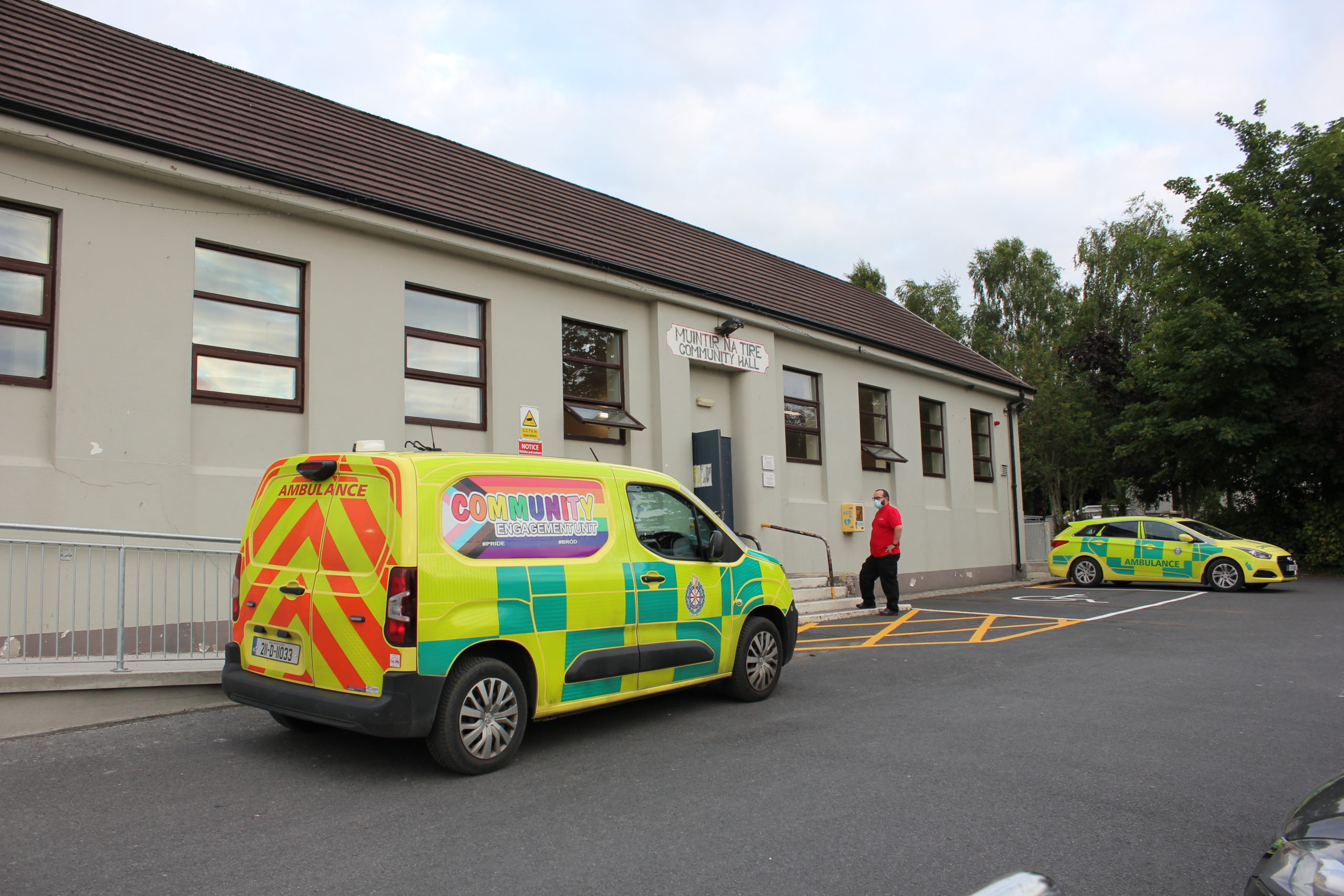 Some more photos from the event.